Tips of essay writing for children
Learn to write essays that are worth reading with these simple tips on essay writing and master the skill.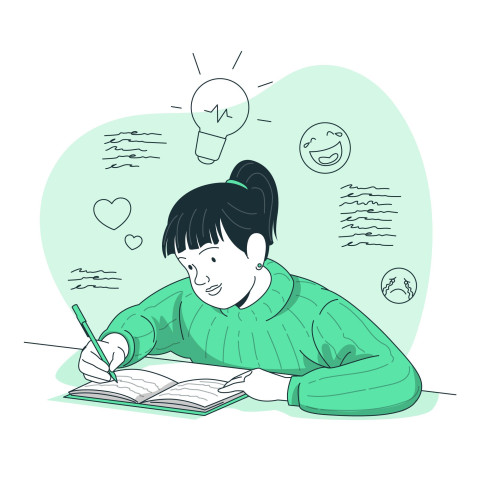 Writing is one of the most important skills a child should develop at a very young age. A classroom setting may not be able to provide enough practice to children to write. Writing requires a good understanding of the lessons and instructions. Parents should particularly take interest in teaching the children as individual attention given to them for writing may bring out great results.
Essay writing is one of the things in languages that not all children are good at. Some find it very difficult to write even a few sentences on their own and do not take interest. Hence here are a few steps for children to learn and understand the requirements of essay writing.
The steps of essays writing are given below.
Start with a theme
A theme can sometimes bring a lot of ideas and can help children picture or imagine some ideas. Parents can give some ideas or examples. Providing some lines and prompts can help children write a better opening paragraph. Show or tell them how to write an outline.
An outline of any given topic helps the child to imagine at a wider level. Not all children can express the ideas and outline of any topic or story helps them to explain in a better way. The child might learn how to start with the opening paragraph, body of the essay and the conclusion.
Reading
Encouraging children to read is one of the most important things to do. Reading in itself is an amazing skill that every child should be able to do. Reading is great because it gives many writing ideas. The more the child reads, the better sentence formation and understanding of the words, it's meaning and increased vocabulary skills.
Practice
Reading alone will not help. Writing down ideas, sentences and short stories will also develop good practice. Children might write in the classroom but may not be able to get full, individual attention and so writing at least a few lines everyday must be made compulsory if you want your child to learn how to write.
Using online platforms
Never hesitate to use online platforms to make your child read new and fresh topics. Grammar resources, proofreading, blog reading, editing etc are also some of the skills that are to be developed in young children.
The writing skills you teach your child at a young age remain with them for the rest of their life. Use these tips and improve your child's skills.
---
---
---
Explore
Related Articles