bird - Meaning in Hindi
bird Word Forms & Inflections
Definitions and Meaning of bird in English
bird noun
warm-blooded egg-laying vertebrates characterized by feathers and forelimbs modified as wings

पक्षी

badminton equipment consisting of a ball of cork or rubber with a crown of feathers

Synonyms

birdie, birdie, shuttle, shuttlecock

चिड़िया, ...Premium

a cry or noise made to express displeasure or contempt

Synonyms

Bronx cheer, Bronx cheer, boo, hiss, hiss, hoot, raspberry, razz, razzing, snort

the flesh of a bird or fowl (wild or domestic) used as food

Synonyms

fowl

informal terms for a (young) woman

Synonyms

chick, chick, dame, dame, doll, doll, skirt, wench
bird verb
watch and study birds in their natural habitat

Synonyms

birdwatch
Synonyms of bird
Description
Birds are a group of warm-blooded vertebrates constituting the class Aves, characterised by feathers, toothless beaked jaws, the laying of hard-shelled eggs, a high metabolic rate, a four-chambered heart, and a strong yet lightweight skeleton. Birds live worldwide and range in size from the 5.5 cm (2.2 in) bee hummingbird to the 2.8 m common ostrich. There are about ten thousand living species, more than half of which are passerine, or "perching" birds. Birds have wings whose development varies according to species; the only known groups without wings are the extinct moa and elephant birds. Wings, which are modified forelimbs, gave birds the ability to fly, although further evolution has led to the loss of flight in some birds, including ratites, penguins, and diverse endemic island species. The digestive and respiratory systems of birds are also uniquely adapted for flight. Some bird species of aquatic environments, particularly seabirds and some waterbirds, have further evolved for swimming. The study of birds is called ornithology.
पंख वाले या उड़ने वाले किसी भी जन्तु को पक्षी कहा जाता है। जीव विज्ञान में एविस् श्रेणी के जन्तुओं को पक्षी कहते हैं। इस अण्डा देने वाले रीढ़धारी प्राणी की लगभग १०,००० प्रजातियाँ इस समय इस धरती पर निवास करती हैं। इनका आकार २ इंच से ८ फीट तक हो सकता है तथा ये आर्कटिक से अन्टार्कटिक तक सर्वत्र पाई जाती हैं। पक्षी ऊँचे पहाडों को उड़ कर पार कर जाते हैं। ये गहरे जल में २५० मीटर तक डुबकी लगा लेते हैं। इन्हें ऐसे महासागरों के ऊपर उड़ते देखा गया है जहाँ से तट हजारों किलोमीटर दूर है। इनका शरीर पंखों से ढँका होता है। सभी प्राणियों में पक्षी सबसे अधिक सुन्दर एवं आकर्षक प्राणी हैं। पंख रहते हुए भी कुछ पक्षी उड़ नहीं सकते हैं परन्तु अधिकतर पक्षी आकाश में उड़ते हैं।
Also see "
Bird
" on Wikipedia
More matches for bird
noun
What is bird meaning in Hindi?
The word or phrase bird refers to warm-blooded egg-laying vertebrates characterized by feathers and forelimbs modified as wings, or badminton equipment consisting of a ball of cork or rubber with a crown of feathers, or a cry or noise made to express displeasure or contempt, or the flesh of a bird or fowl (wild or domestic) used as food, or informal terms for a (young) woman, or watch and study birds in their natural habitat. See bird meaning in Hindi, bird definition, translation and meaning of bird in Hindi. Find bird similar words, bird synonyms. Learn and practice the pronunciation of bird. Find the answer of what is the meaning of bird in Hindi. देखें bird का हिन्दी मतलब, bird का मीनिंग, bird का हिन्दी अर्थ, bird का हिन्दी अनुवाद।
Tags for the entry "bird"
What is bird meaning in Hindi, bird translation in Hindi, bird definition, pronunciations and examples of bird in Hindi. bird का हिन्दी मीनिंग, bird का हिन्दी अर्थ, bird का हिन्दी अनुवाद
SHABDKOSH Apps

Shabdkosh

Premium
Ad-free experience & much more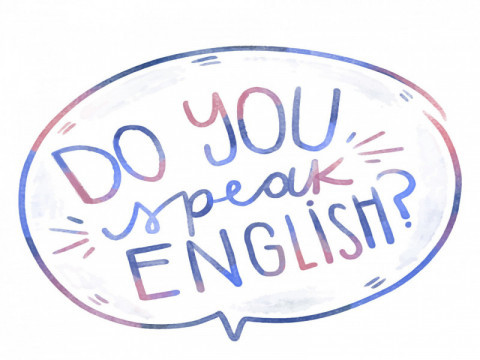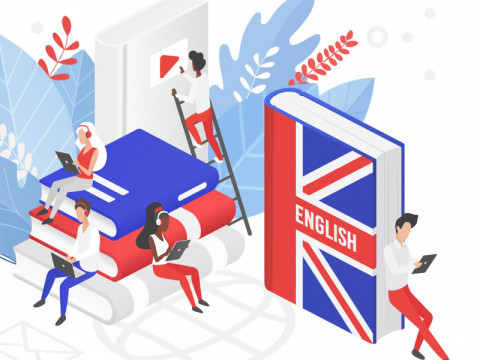 Irregular Verbs
Irregular verbs are used more than the regular verbs in English language. Understanding these verbs might seem difficult, but all you need is some practice and good observation. In this article you will find a list of verbs that are irregular and…
Read more »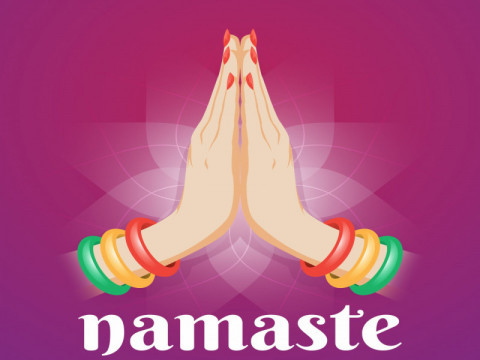 How to greet in Hindi?
This short article might help you understand the different forms of greeting. Go through these words and phrases and memorize them so that it will help you during your next trip to North India!
Read more »