Board games that help improve your vocabulary
Games are fun to play and so children always learn through games. These games mentioned in this article will help you with your vocabulary and spellings.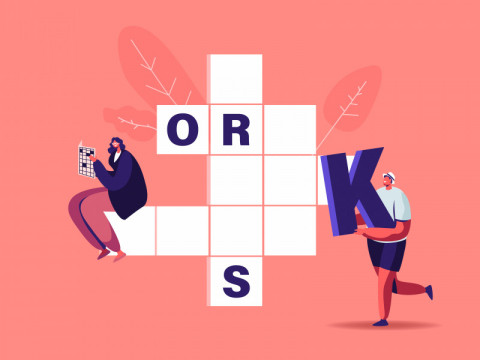 Vocabulary fun games are the best way to improve your child's as well as your knowledge. Being proficient in a language is important these days. Knowing an extra language apart from your native language or your mother tongue is essential. Being good in English helps your child in the future. But telling children just to learn a new language is not going to work. Children need a fun and exciting way to enhance their knowledge. Hence, there are some board games that will help you and your child. Let us have a look at them!
Scrabble
Nobody needs an explanation when it comes to scrabble. Played by 2, 3 or 4 players, this game is very engaging and helps children learn new words. In this game players score points by placing tiles in the board by forming a word. Each word and its placing has points to score. The game is sold in many countries and is not only in English but is also found in many languages.
https://www.amazon.in/Mattel-Scrabble-Board-Multi-Color/dp/B0000AP4RQ/ref=asc
Apples to Apples
This game is played between 4 to 10 people sitting in a circle. In the beginning a set of cards is distributed among the plates and
one of the players, who is also the judge, places a card from his set in the middle of the circle. On the card is written a description. Now, from the cards the other players have, they have to choose and present the one which best fits the description. The judge then selects the best card to announce the winner. The players then move on to the next round with a new judge. This is a fun game which also helps children learn synonyms.
https://www.amazon.in/Mattel-BGG15-Apples-Game/dp/B0738C5HZF/ref=sr_1_3?cri
Spellbuzz
The objective of this vocabulary board game is to help your child learn the spelling of various words. This is one of the best games for kids between 5 and 7 years old. Every player has to pull out a piece, called a bee and spell the word mentioned on it. This board game can be played between 1 and 10 players.
https://www.amazon.in/CocoMoco-Kids-Spell-Buzz-Game/dp/B00I5MCYQS/ref=sr_1_
Boggle
The game is played using a plastic grid of lettered dice, in which players attempt to find words in sequences of adjacent letters. The game begins by shaking a covered tray of 16 cubic dice, each with a different letter printed on each of its sides.The dice settle into a 4×4 tray so that only the top letter of each cube is visible. After they have settled into the grid, a three-minute sand timer is started and all players simultaneously begin the main phase of play.
https://www.amazon.in/Sunshine-Hunting-Educational-Word-Guessing-Multicolour/
Hangman
It is more of a paper and a pencil game and that is all you need. One player thinks of a word, phrase or sentence and the other tries to guess it by suggesting letters within a certain number of guesses.
Try these games and make learning fun and easy!
---
---
---